Teacher: Mrs Wright Nursery Practitioner: Miss Presland.
Summer term
This half term we are developing our curiosity and imagination in our topic 'I wonder'. Acorn class have all thought of some brilliant questions which we are working our way through by experimenting, researching and exploring. We are fortunate enough to have great resources in school and wonderful surroundings to help us with this. Some of our enquiries have been I wonder how clouds are formed, dinosaurs became extinct, bones move our body, what happens to our food, where spiders live, how to build a church, how paint is made and many, many more!
Take a look at some of our learning so far in the photographs below...
Tropical World Visit
What an amazing day! Nursery enjoyed exploring what it would really be like in the rainforest and the desert and which animals we would see. Our visit has inspired a lot of questions and interests in class already although this morning the first question was "are we going on the minibus again today!" A brilliant experience from start to finish, thank you for all your support, the children behaved so well and were an absolute credit to school and you.
Farmer Visitor
We had so much fun with Dolly Baabaa, her lambs and of course Hungry Bob. Acorn class found out such a lot of information about farming with Mr Clay, thank you very much!
PE - Throwing and catching
Book club
Nursery are really enjoying sharing their favourite stories with the class, we have been so impressed with their recall of events and characters. They are so brave answering questions and talking in front of their class about their book.
Numbers all around!
Exploring number patterns and numerals to 5. "What do you see and how do you see it?"
---------------------------------------
In Nursery we learn...
Independence Skills
The children in Nursery are working hard to develop their independence skills; such as putting on and taking off their own coats and shoes. We hope parents and carers will continue to help by giving children lots of opportunities to practise at home and encourage children to tidy away their things when they have finished playing with them. We use the phrase "choose, play, tidy away!"
Mark Making
Children in Nursery practice mark making and writing their names daily in preparation for Reception. It is important that your child has support at home to make marks so that they gain muscle control and develop their pencil grasp. We begin to do this by encouraging mark making on a large and small scale, using scissors and manipulating materials and media such as stickers and threading beads. The outdoor area and PE lessons are also used to gain muscle control and begin to use vocabulary used in letter formation. We then look and talk about the shapes in our letters, feeling the movements that are made when writing, tracing shapes and beginning to form letters.
As children begin to write their names we explore and discuss the sounds in their own name. To help to remember these we use different rhymes for formation from the Penpal handwriting scheme (shown below) and we also sing and use the actions in Jolly Phonics to link each letter and it's sound.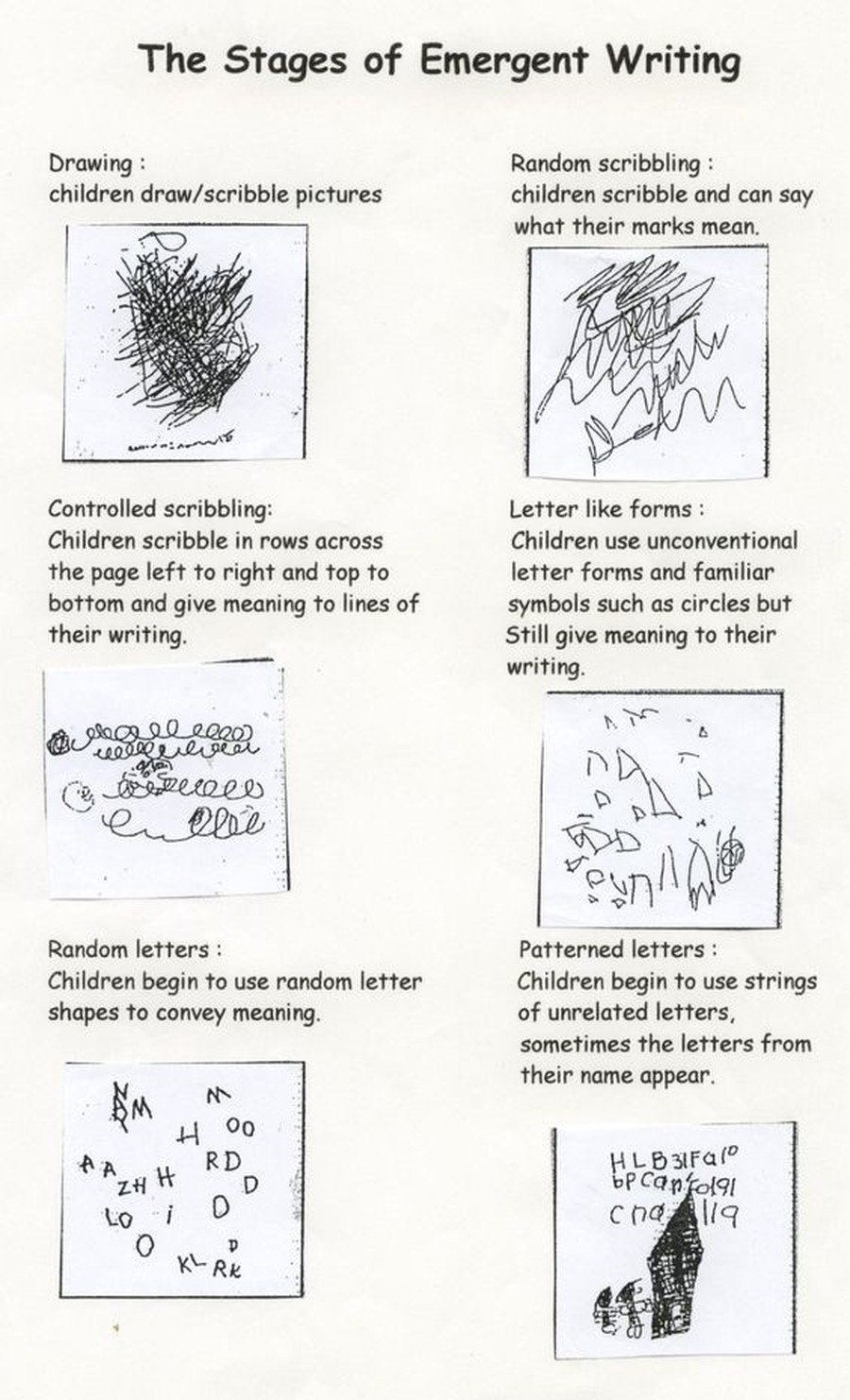 Pencil Grip
To support name writing we encourage children to use a tripod grip. This will become natural over time as your child develops muscle strength to support this grip. We develop motor strength by molding playdough, painting, using tweasers, scissors and other hand held tools and threading. To hold the pencil we use our thumb and forefinger like a crocodiles mouth, the crocodile doesn't like the taste of the pencil so he scrunches up his face, when we bend our fingers the pencil will be in the correct position for writing, leaning on the middle finger for support. Mark making is part of our everyday practise and made purposeful in our play.