Teacher: Mrs Wright Nursery Practitioners: Miss Riley, Miss Smedley and Mrs Sergeant.
--------------------------
The children in Nursery have made portraits of themselves to spread happiness,
what a brilliant bunch you all are, we miss you! Keep sharing :)
SUMMER TERM
OH I DO LOVE TO BE BESIDE THE SEASIDE!
Have a go at the activities below, for this weeks home learning we are going to be pirates!
Week commencing 6th July.
Reading
Please read with your child everyday. Children learn to love the sound of language before they even notice the existence of printed words on a page. Reading books aloud to children stimulates their imagination and expands their understanding of the world. It helps them develop language and listening skills and prepares them to understand the written word. When the rhythm and melody of language become a part of a child's life, learning to read will be as natural as learning to walk and talk.
Now that you know which creatures live under the sea, have a look at the 'What Am I?' slides below. Which animal is being described? Can you think of any more animals and how would you describe them?
Watch Andy's Animal Rap on BBC to find out more about animals under the sea, it is very entertaining!
Topic
Can you make your own pirate ship using junk modelling so that you can play pirates? Don't forget to send me photographs!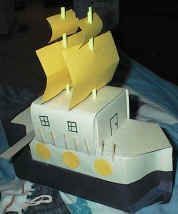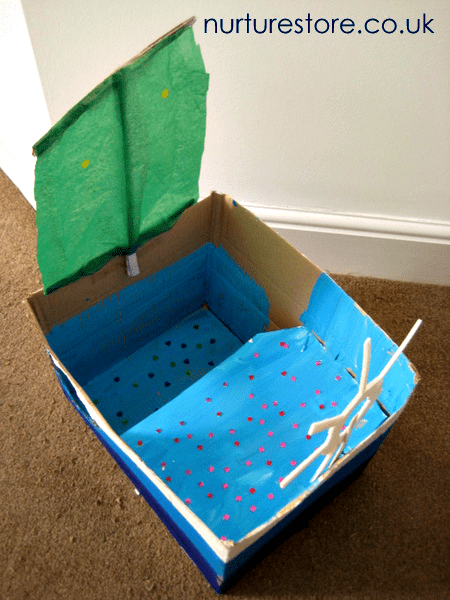 Find out a fact about your favourite animal and share it with me so I can upload it for your friends to see and learn (see below) did you use the internet or find your information in a non fiction book?
Mrs Wright found out that an octopus has 3 HEARTS AND 9 BRAINS!!!
Charlie found out that a jelly fish has no eyes, bones, heart or a brain. It can sting you which Charlie said would not be good if you went diving!
Jaxen found out that the male seahorse lays eggs and the blue whale is the largest animal in the sea!
Ethan watched a video of baby seahorses being born, there can be up to 1800 of tiny little seahorses born at a time.
Caitlynne likes dolphins the best and knows that they can leap really high and we found out in class that they use their tail to do this.
Mark making
This week we have been revisiting letter formation of each letter family and practising handwriting - the curly caterpillar letters first, then the ladder letters, one armed robot letters and zigzag monster letters. Can you hear and write the initial sound in words? Perhaps you can write a few short CVC words if you can segment the sounds eg CAT is made up of C/A/T. Have a go!

Design your own flag or pirate ship. What colours and patterns will you use? Have a look at our pirate stories for ideas.

Draw a seaside picture, what would you see? A lighthouse, waves, fishing boats, a rock pool with crabs and a beach hut?

Write your name on your picture and email it to me so I can show your friends in the classroom.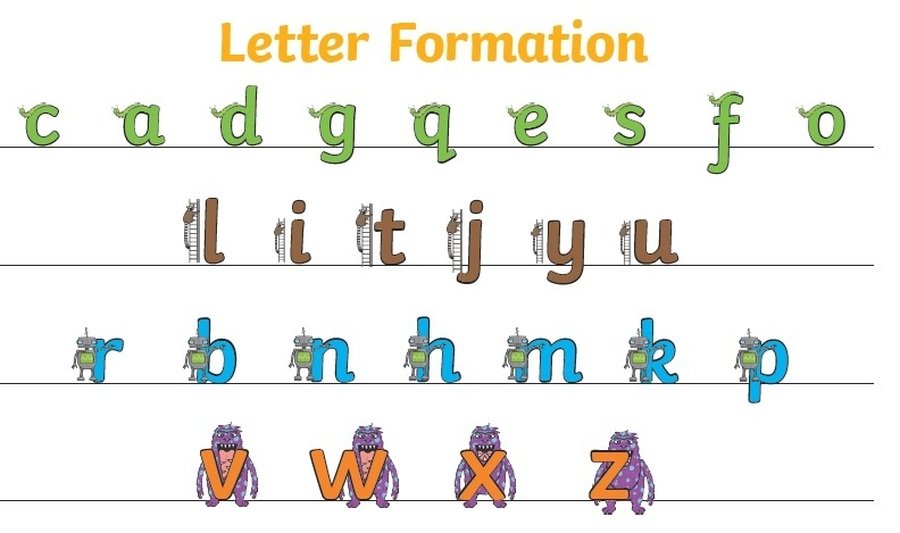 Maths
This half term we would be looking at

ONE MORE

and

ONE LESS

. Have a go at making your own number line outside. How far can you jump, throw a ball/beanbag or roll a car? What number would be one more/less? Can you explain how you know? e.g. 4 is after 3 / one more than 3, before 5 / one less than 5. You could take in turns challenging your grown up too using some amazing maths vocabulary!

Play the bunny hop game on your number line, hop forwards one more each time then go backwards saying the number that is one less as you hop.

Play the Under the Sea counting game, can you do some careful counting to find how many then match the numeral?
Phonics
Pirate Pete left his treasure chest in Nursery and in it were some objects but he had chopped up the sounds. We found a f/i/sh, sh/e/ll, sh/ee/p,

c/u/p, ,sh/i/p, p/e/g, h/e/n, p/i/g and many more objects. The children had to put the sounds back together for Pete by blending the sounds, Eddie said he used some glue in his mind! Have a go at this using objects around the house that can be segmented in three sounds.

We also played pirate bingo recapping initial sounds of words beginning with SATPIN.

Have a go at this together

PIRATE BINGO

.

Recap the jolly phonics letter sounds by listening to the songs together. Which sounds can you hear in your name and in other words? Sound them out as you write it.
Activity ideas and challenges
Outdoor learning ideas
The bean game
Take turns to suggest ways of moving like 'beans', for example:
Jelly beans – wobble arms and legs
Jumping beans – jump up and down
Runner beans – running on the spot
Butter beans – 'skating' and slipping about
Bean pole – stand up straight and tall
Bean sprout – start off in a ball and stretch and grow
Mixed beans – children choose however they want to move
Take turns to call out a type of bean. How has your heart rate changed? What happened to your breathing? Are you warm!
Toy hoopla
Place a collection of soft toys on the ground. Use wooden hoopla rings to throw over the toys – who can win the most?
Tin can alley
Stack empty tins (with no sharp edges) into piles of six, three at the bottom, then two, then one. Use rolled-up socks to knock the tins down. How many can you knock down with three socks? Number the tins for an extra challenge.
Skittles
Make skittles with the children. Fill empty plastic bottles with water, sand or gravel. Set them up in a skittle formation – four in the back row, then three, then two and finally one. Take turns to roll the ball – if there are 10 altogether and two are knocked down, how many left standing?
Other ideas
Explore textures by rubbing crayons over paper, observe the environment around you, chalk hopscotch or naughts and crosses, make a den or obstacle course. Can you create a giant snakes and ladders outside? Chalk a number line, shapes or the alphabet and as you say a number your child runs to it.
Roll cars down a ramp, mark and measure how far they went along a number line. Can you change how far the car can go?
Thank you so much for keeping in touch,
I look forward to seeing more photos and videos throughout your home learning journey!
Independence Skills
The children in Nursery are working hard to develop their independence skills; such as putting on and taking off their own coats and shoes. We hope parents and carers will continue to help by giving children lots of opportunities to practise at home and encourage children to tidy away their things when they have finished playing with them. We use the phrase "choose, play, tidy away!"
During the Early Years Foundation Stage (EYFS) pupils explore and use a variety of media and materials through a combination of child initiated and adult directed activities. They have opportunities to learn to:
Explore the textures, movement, feel and look of different media and materials;

Respond to a range of media and materials developing an understanding that they manipulate and create effects with these;

Use different media and materials to express their own ideas;

Construct with a purpose in mind using a variety of resources;

Develop skills to use simple tools and techniques competently and appropriately;

Select appropriate resources for a product and adapt their work where necessary.
Mark Making
Children in Nursery practice mark making and writing their names daily in preparation for Reception. It is important that your child has support at home to make marks so that they gain muscle control and develop their pencil grasp. We begin to do this by encouraging mark making on a large and small scale, using scissors and manipulating materials and media such as stickers and threading beads. The outdoor area and PE lessons are also used to gain muscle control and begin to use vocabulary used in letter formation. We then look and talk about the shapes in our letters, feeling the movements that are made when writing, tracing shapes and beginning to form letters.
As children begin to write their names we explore and discuss the sounds in their own name. To help to remember these we use different rhymes for formation from the Penpal handwriting scheme (shown below) and we also sing and use the actions in Jolly Phonics to link each letter and it's sound.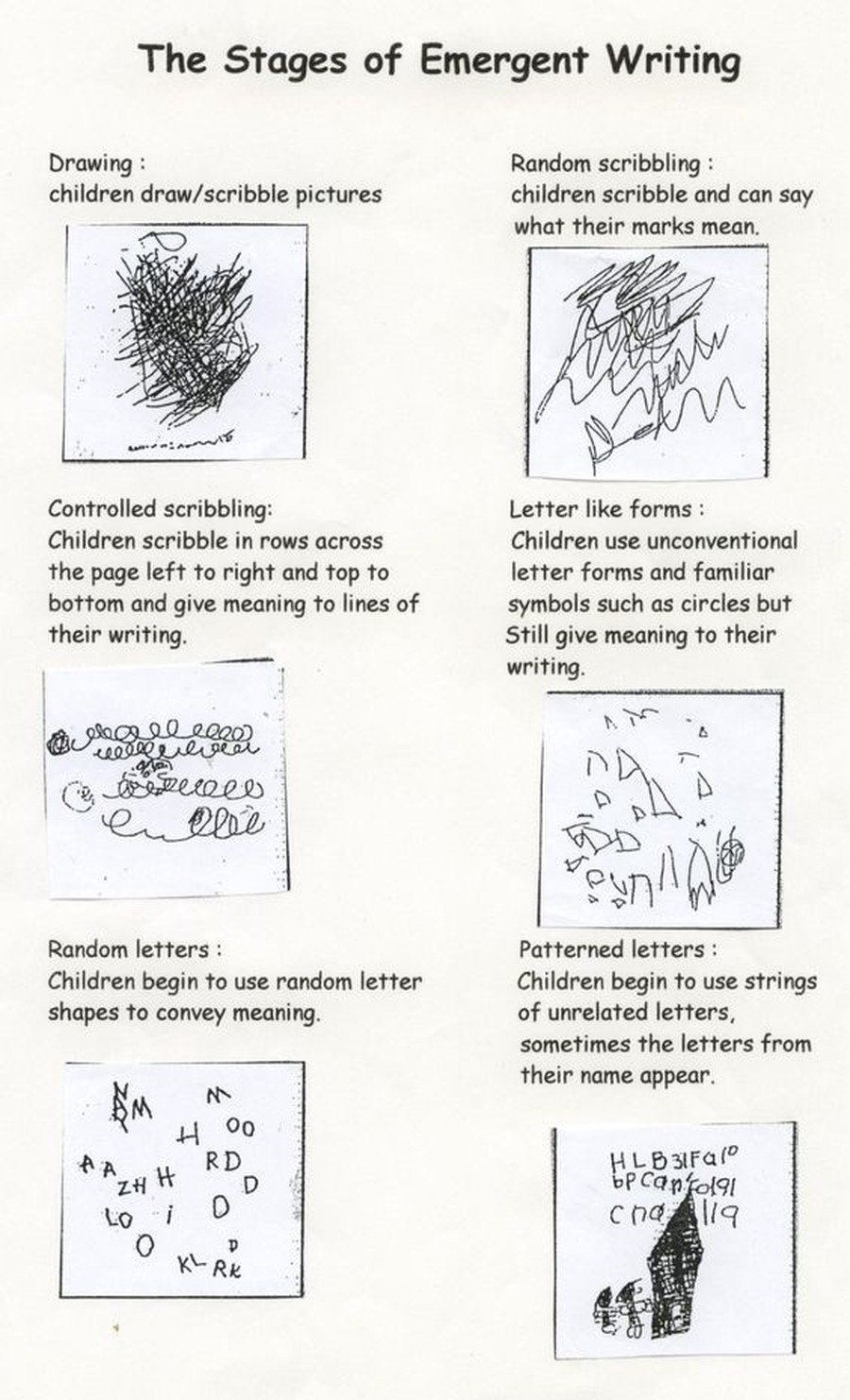 Pencil Grip
To support name writing we are encouraging children to use a tripod grip. We use our thumb and forefinger to hold the pencil like a crocodiles mouth, the crocodile doesn't like the taste of the pencil so he scrunches up his face, when we bend our fingers the pencil will be in the correct position for writing, leaning on the middle finger for support.