Denholme Primary School News
CAROL SINGING
PODS arranged for some of the children in our choir to go carol singing at Morrisons in Illingworth. The children sang beautifully and raised a grand total of £125.99.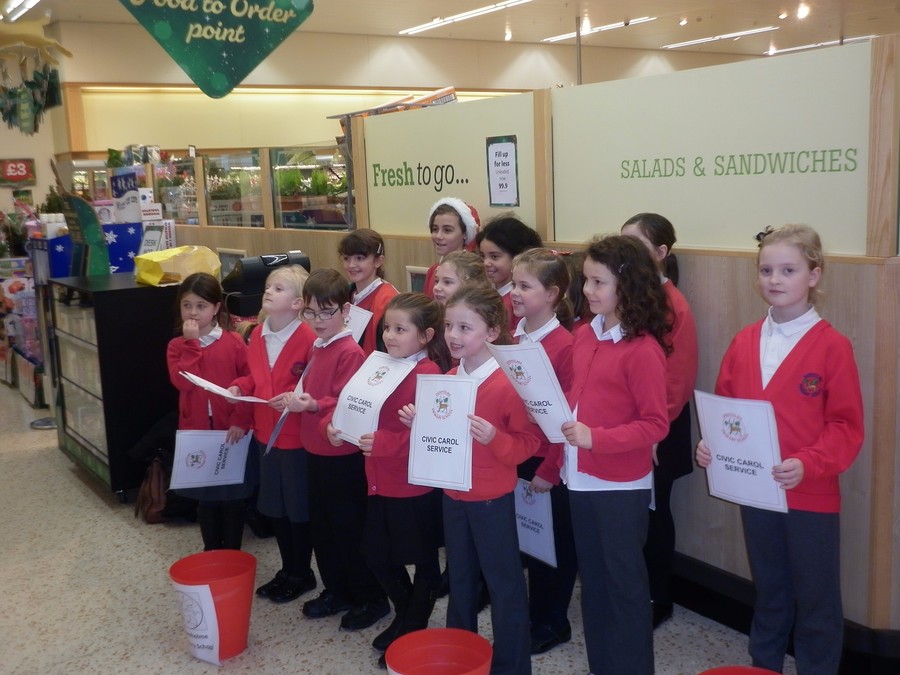 On Friday, 25th September the Parents of Denholme School (P.O.D.S.) held a Coffee Morning, in aid of Macmillan Cancer Support. This was in the playground at the beginning of the school day. Coffee, juice and buns were on sale from before the doors opened through until after the Star of the Week assembly.
There was also a raffle and children in school were charged 50p to wear non-uniform.
Total raised = £585
Thank you to everyone who organised and supported this event.
Summer Fair- Friday, 26th June from 3.30pm
Organised by All Together at Denholme. Please click here for further information about stalls and items we would like donated.
Total raised = £679
A big 'Thank you' to everyone who helped to organise and run this event. Also, 'Thank you' to everyone who donated items for the stalls, raffle prizes, etc.
Fun Run in Denholme Park - Wednesday, 10th June
To support Cystic Fibrosis Awareness Week, the whole school took part in a sponsored Fun Run around Denholme Park. This was organised by All Together at Denholme. All money raised (over £2,000) went the The Cystic Fibrosis Trust. To read about the charity and the fantastic work they do please visit their website www.cysticfibrosis.org.uk.
Friday, 15th May - 'Wear Claret & Amber Day'
To commemorate the anniversary of the Bradford City Fire, staff and children wore claret and amber. The children also had the opportunity to take part in a penalty shoot-out against Mr Campbell.
We raised the fantastic figure of £346.36, which will go to the BCFC Burns Unit Appeal.
Thank you to everyone who donated.
On Monday and Tuesday 11th and 12th May Mr Berry and eight children from Year 5 were invited to Morrison's Westgate Store, in Bradford city centre to help them raise money for the BCFC Burns Unit Appeal. Over the two days the children helped a large number of customers pack their shopping bags. We are pleased to report that as a result we were able to raise £595.79.
This a great total and we are very proud of the children who took part.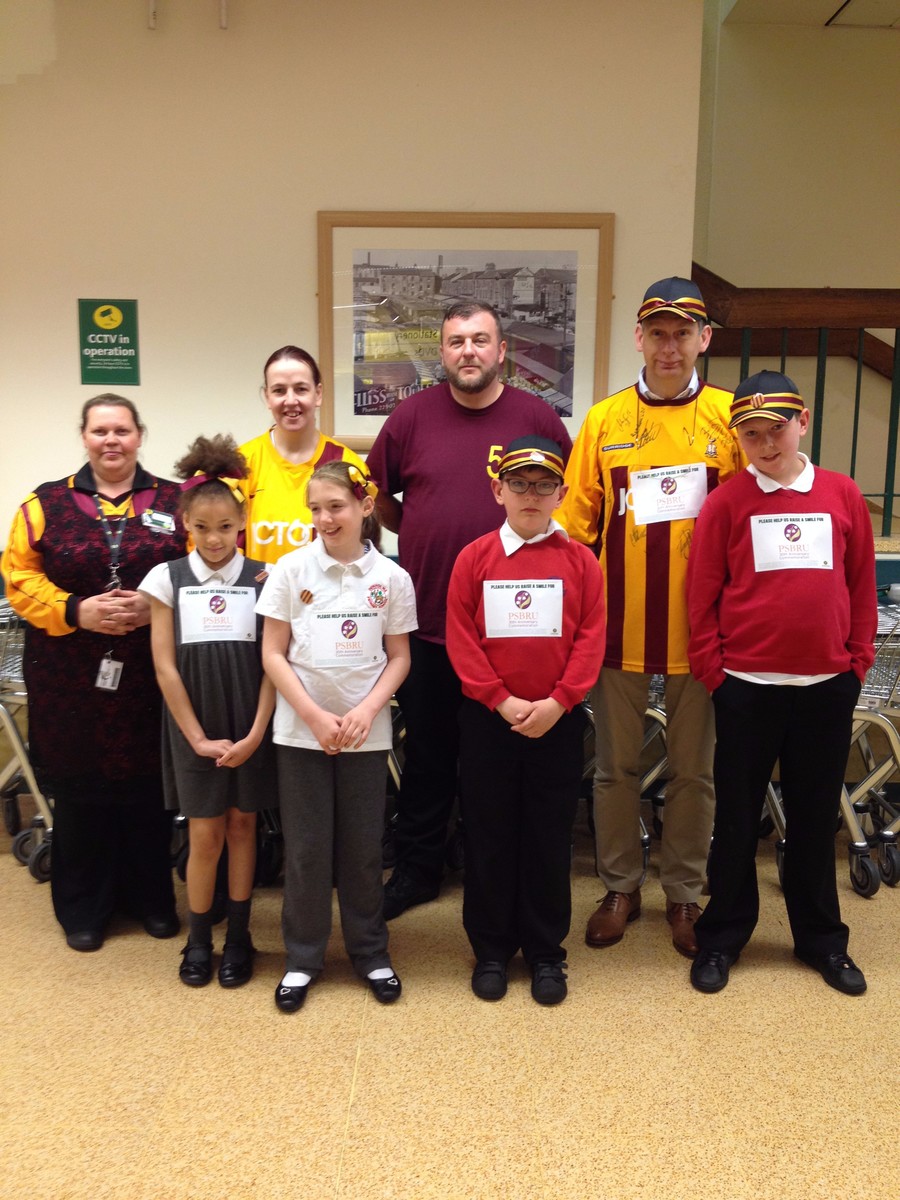 World Autism Awareness Week ran from 27th March to 2nd April 2015. As this clashed with our Easter break we held our own Autism Awareness Week from 23rd to 27th March.
Thank you to everyone who donated and/or bought cakes and buns. We raised a massive £240 which has been donated to The National Autistic Society. This donation will help them provide vital support and services for people with autism and their families.
Please click on www.autism.org.uk/yoursupport to see the difference our donation can make.