Laurel - Year 6
Teacher - Mrs Lane
Supported by Mrs Cooper, Miss Rusch and Mrs Ley.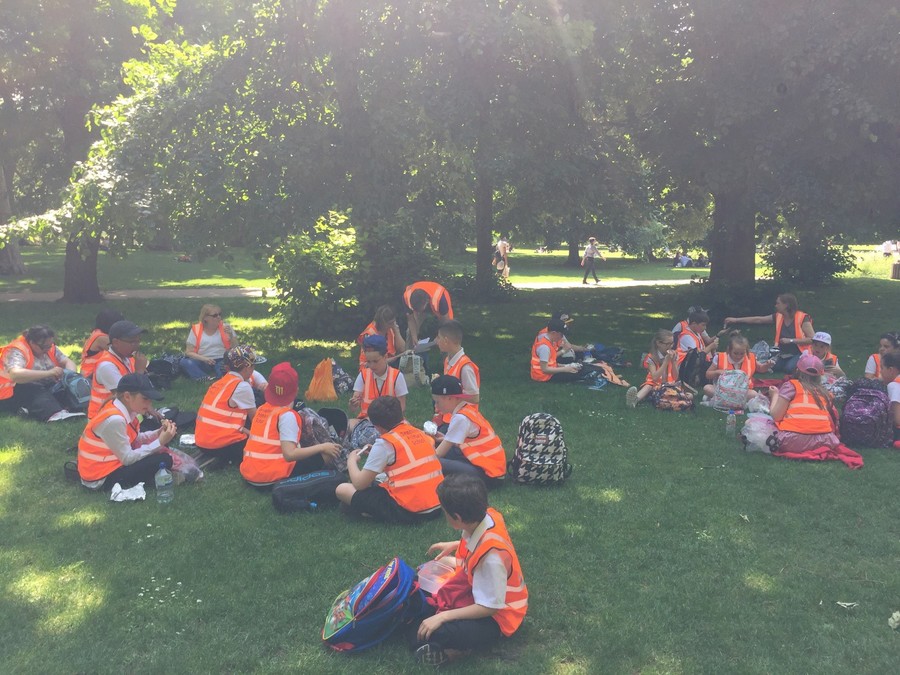 Summer term
Well done Laurel class - you travelled by car, train, bus, underground and London Eye pod in one day ! You walked over 17,000 steps on one of the hottest days of the year and kept smiling ! You saw the sights and were a pleasure to take - thank you.
Welcome back to your last term at primary school ! Where has this year gone?
Our focus for the next two weeks will be on planning, writing and editing a recount of our London adventure. This will be followed by writing your own short story, based on the short animated film The Light House.
Follow the link below to preview the film !
https://www.youtube.com/watch?v=6HfBbSUORvo
Other important dates this term.
Tuesday June 27th. Fun Transition afternoon with Mr Berry in the park. We will be joined by Parkwood school- we will walk down after dinner and be back for the end of the school day. School uniform with trainers or pumps- sun cream and hats if sunny. Hay fever medication if needed.
Wednesday July 5th. Transition Day.
Your chance to spend the day at your Secondary School. Your parents/carers need to arrange transport for you on this day.
Friday 14th July. Year 6 Leavers Assembly. Hall - 9.10. All parents and carers welcome.
Tuesday 18th July. Sports day picnic at Beckfoot. A brilliant day with other year 6 children from the area. We will be transported by coach to and from the event.
Wednesday 19th July. Denholme Sports Day ! Yes, we will be tired !
Science lessons will continue with Miss Reilly.
We will will be learning about the main parts of the human circulatory system, describing the
functions of the heart, blood vessels and blood. We will also investigate the impact of diet, exercise
and lifestyle on the body.
We will also continue our Thursday sessions on body image and self esteem.
P.E
P.E for Year 6 is first lesson Monday morning and where possible this term will take place outside,
as the focus is games. Please ensure your child has both indoor and outdoor P.E kit in school.
Thank you.
If you do have any questions or concerns about how your child is progressing within the class; please do not hesitate to get in touch. You can place a message in your child's planner or send a message to the school office. Please ensure planners are signed over the weekend, ready for Monday morning.