Pupils' spiritual, moral, social and cultural development is of the highest quality and underpins a rich and exciting curriculum which captures pupils' interest and motivates them to learn. Ofsted March 2014

In (January) 2017, Denholme Primary School was granted academy status. We have worked with St Edmund's Nursery School, Lapage Primary School,Parkwood Primary School & Victoria Primary School to build a multi-academy trust.
All the Trust's schools share the same values:
The learner is at the heart of all we do

The trust will follow a moral approach, based on inclusive educational values

An emphasis on the importance of transitions between education settings and the creation of a seamless learning journey

A commitment to partnership with families and the wider community

The value of creativity in the curriculum

A focus on high expectations, achievement and excellent progress for all, valuing the development of broader skills and attributes which are less easy to measure

Support for all who work at our schools, linked to professional development opportunities
The Trust sits alongside the Teaching School and School Centre for Initial Teacher Training at St Edmund's Nursery School.
______________________________________
Click here to see the latest school meals menu.
______________________________________
Free School Meals
School could be missing out on extra funding for your child if you are eligible to receive free school meals and do not claim them.
Click here for further information.
School Uniform Assistance
If you are eligible for Free School Meals you will also be eligible to receive help towards the cost of school clothing. Please click here to read our School Uniform Assistance Policy.
Attendance
The Department for Education has made some important changes to school attendance legislation - please click here for further information.
BBC News - Education and Family
News and features from BBC News - Education and Family
100% Attendance Award Winners and Stars of the Week
w/e 10th February 2017
______________________________________
Click here to read the latest school Newsletter.
______________________________________
Here is just a small selection of the wonderful dinosaurs you will find on Key Stage One's Dinosaur Trail. Click here to see the rest of the collection.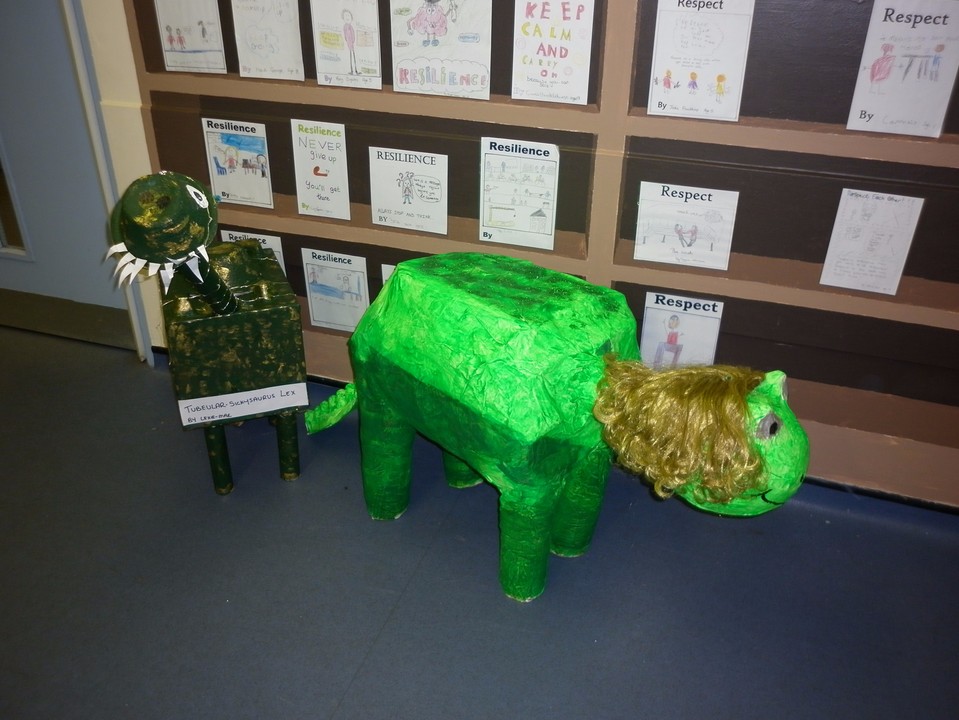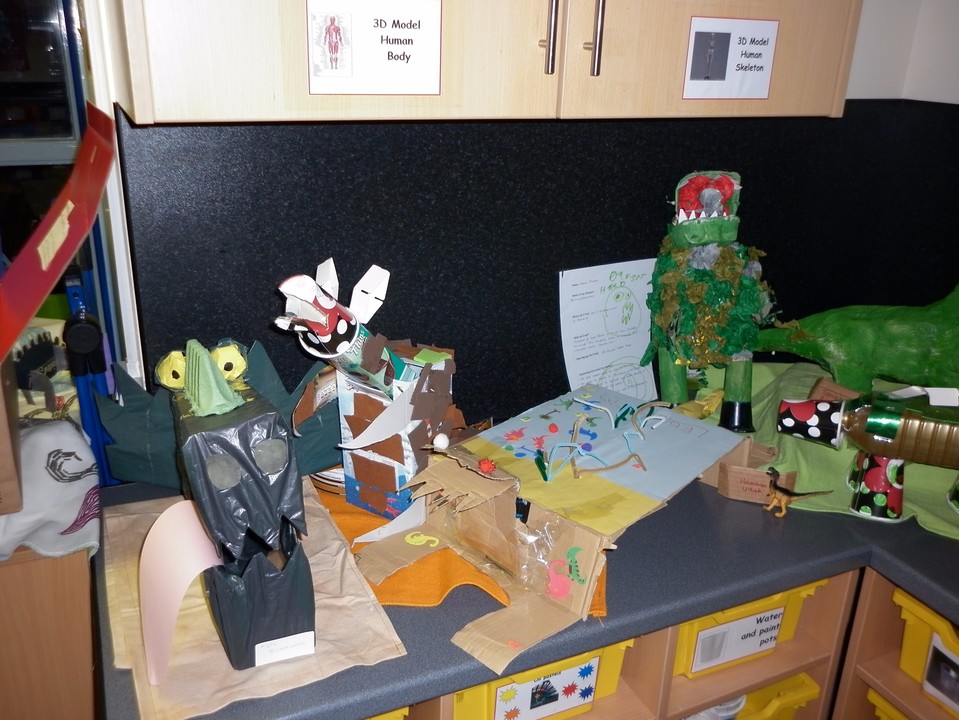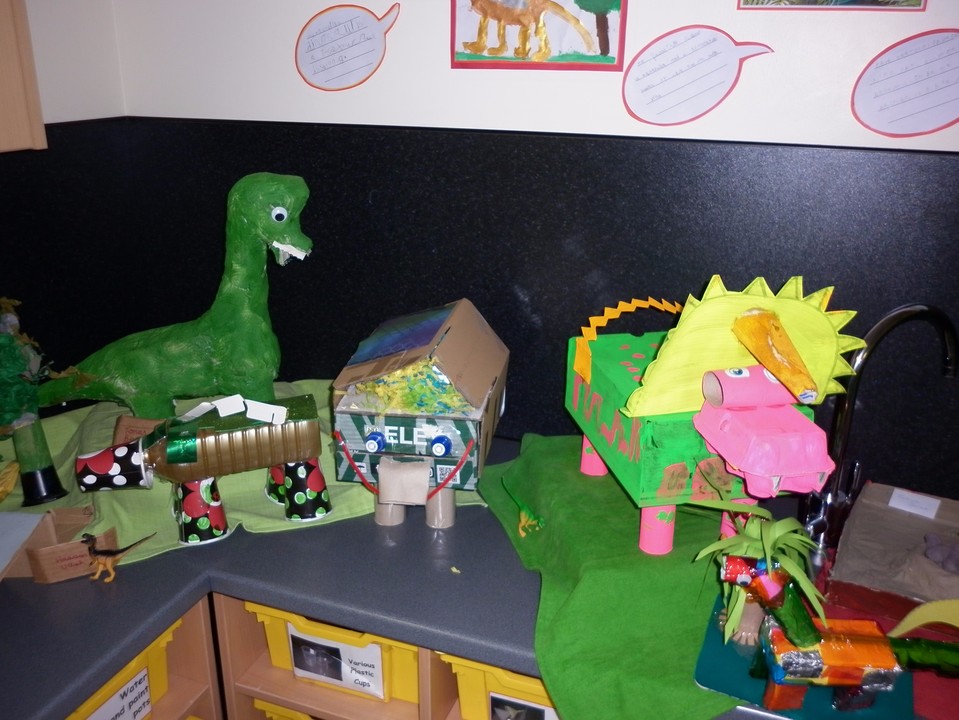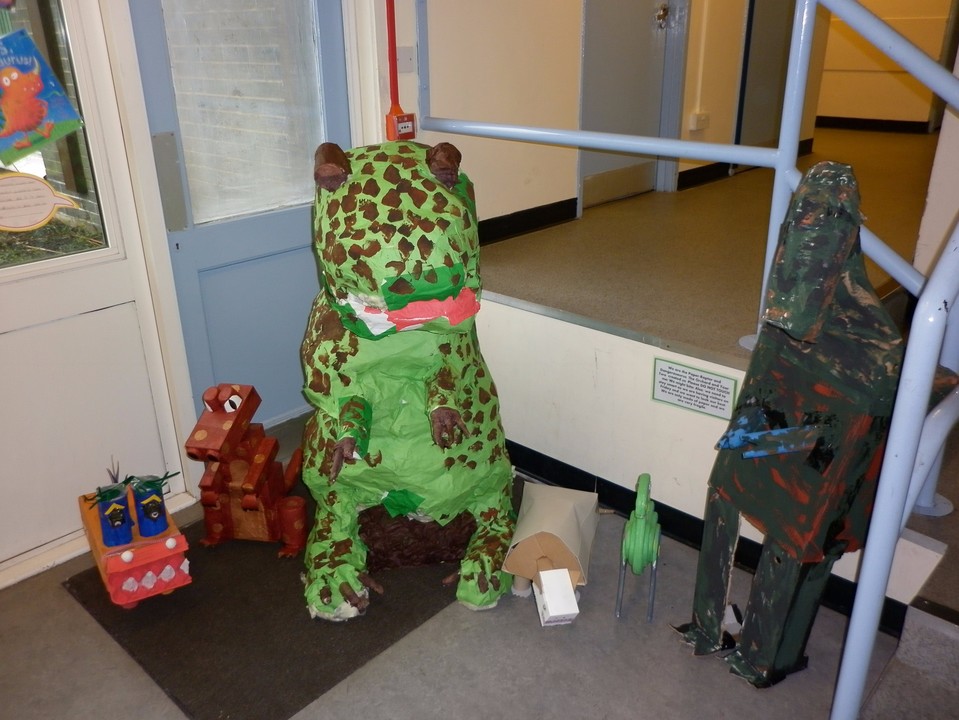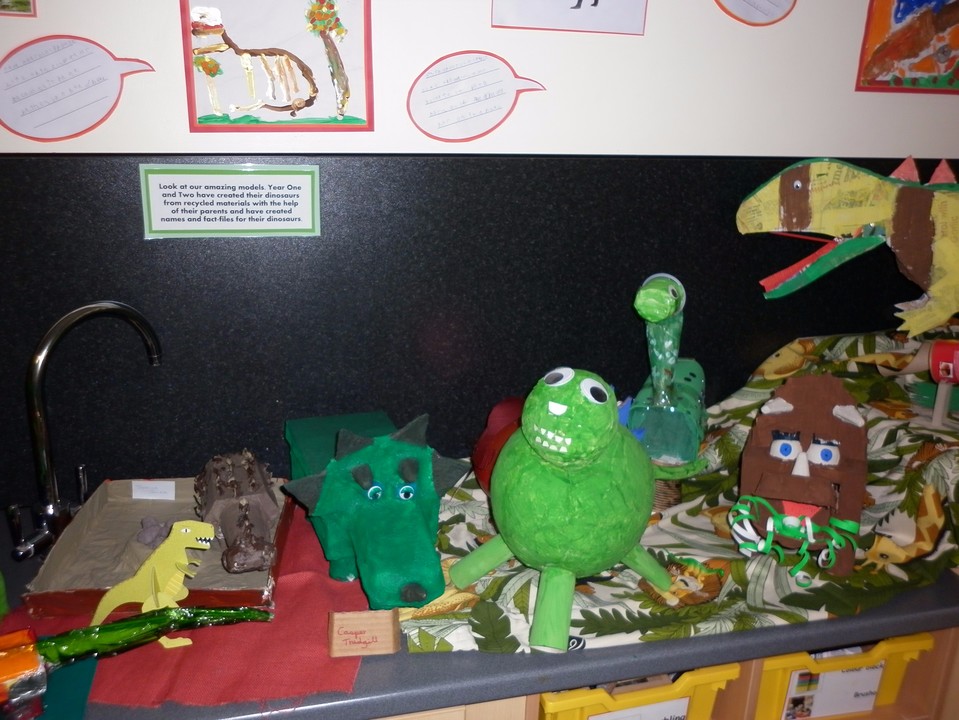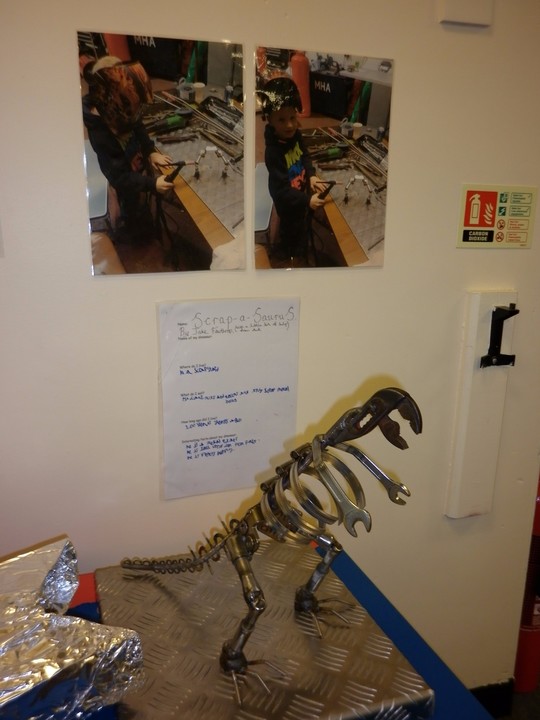 Latest Denholme Primary School Calendar Events
February Half Term Holiday

18

Feb

2017

Consultation Evening

28

Feb

2017

3:30 pm - 6:00 pm @ Classrooms

Consultation Evening

01

Mar

2017

5:00 pm - 7:30 pm @ Classrooms

Duckling Hatching - Year 2

07

Mar

2017

@ Year 2 Classroom/Community Room

As part of their new topic 'It's Alive', the children in Year 2 will be having a duckling hatching experience. This will involve an ethical, responsible provider bringing the fertilised eggs into school along with an incubator and all the equipment that might be needed for their birth and stay. This experience will enrich and develop the children's experiences of growth and change, and it will form the core of the English, mathematics and science experiences throughout the topic.